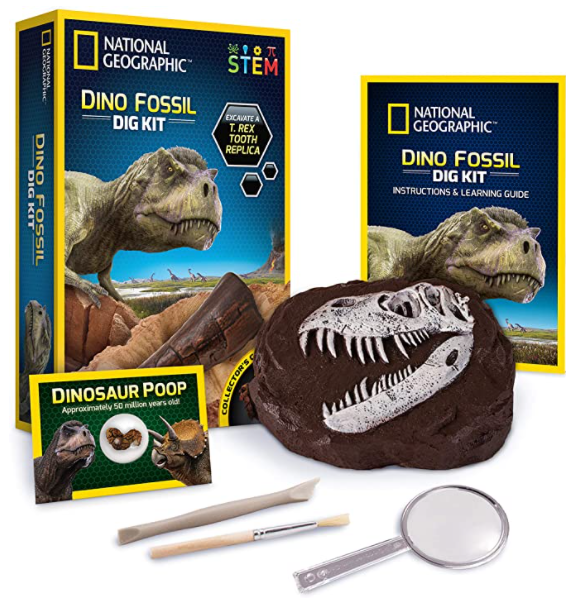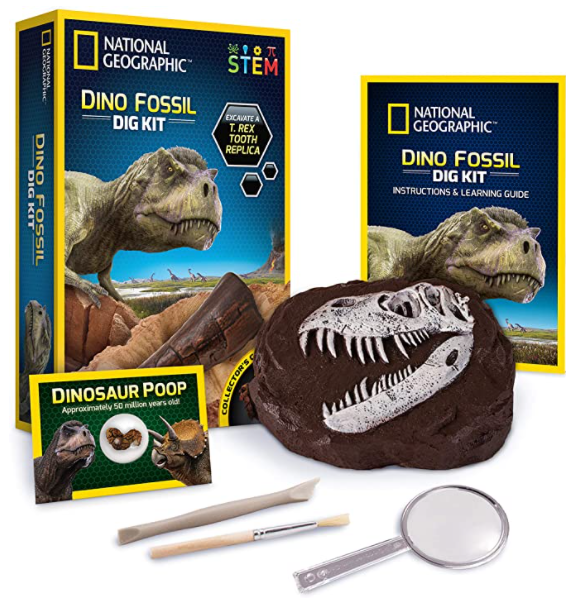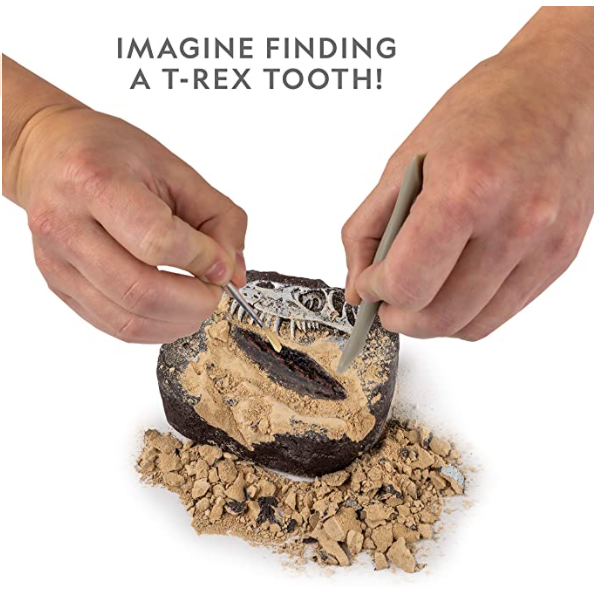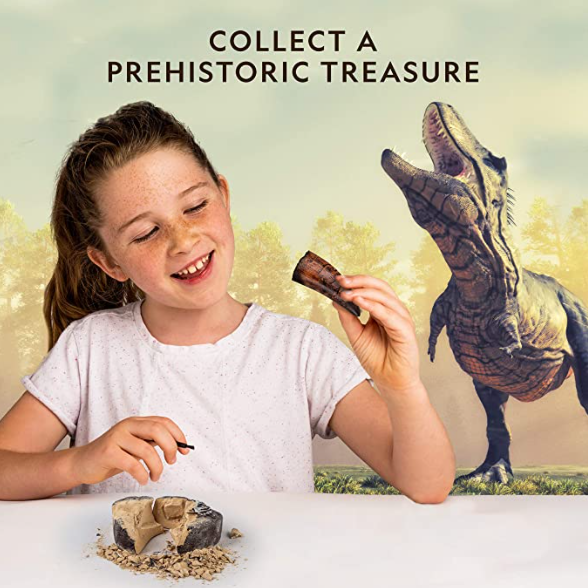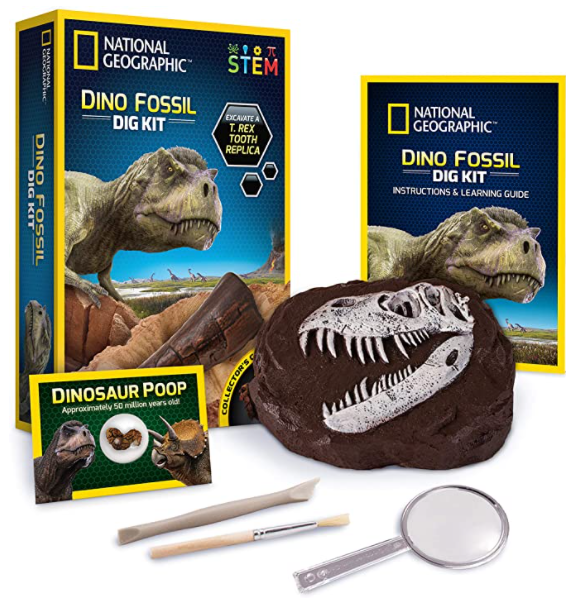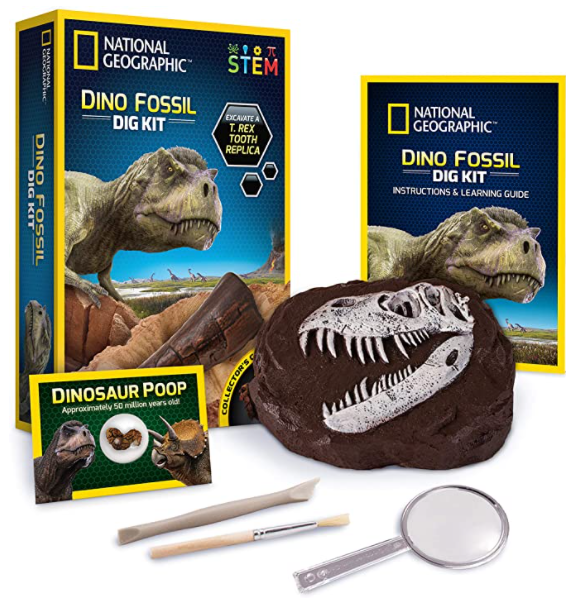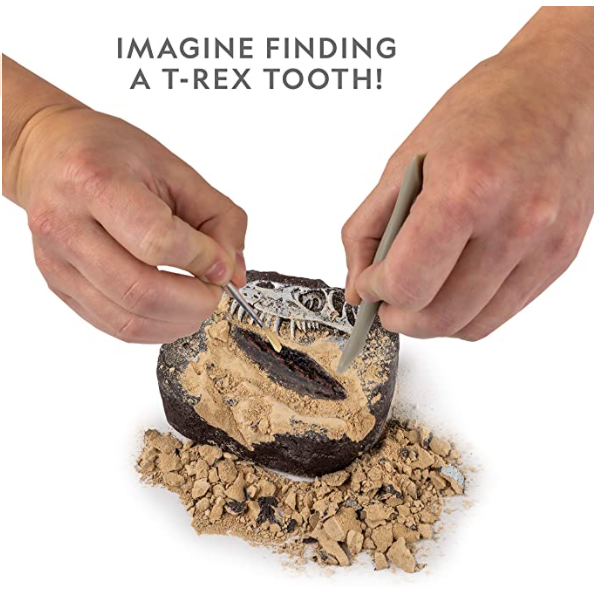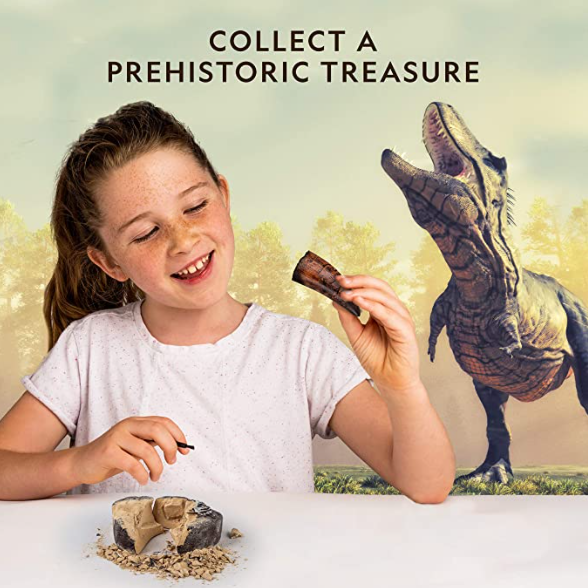 Dino Fossil Dig Kit - Dig Up a T.Rex Tooth Replica, Includes a Genuine Dinosaur Coprolite, Science Archaeology Paleontology Gifts for Boys and Girls
Your child will be able to do the work of a real paleontologist as they excavate a T-rex tooth replica from our new, larger dig brick.
This T-rex tooth is a very special item because it was molded from a real T-rex tooth fossil, so your child will have the chance to see, feel, and treasure an artifact from one of the most famous and fearsome dinosaurs yet discovered. The dig tool and brush are similar to the tools paleontologists use in the field, providing an authentic scientific activity for your child that ignites a desire to learn more.
This kit includes:
Extra large dig brick with T-rex tooth fossil replica
Dig tools and brush for your young Paleontologist
Genuine coprolite (dino poop) fossil!
Detailed learning guide packed with educational information about fossils, paleontology, and the mighty T-rex