Summer is a wonderful time for rest, recreation, and relaxation. However, time off from learning can take its toll quickly. Almost immediately. Our summer learning program is designed to give students and families the fun they deserve, while holding onto the concepts students and teachers spent so much time building throughout the school year.
ThinkStretch is more than a workbook. It's an outcome-driven system that incentivizes students to maximize their school experience. Simple to start and easy to use, it's equipped with everything you, your school, students and parents need to be successful.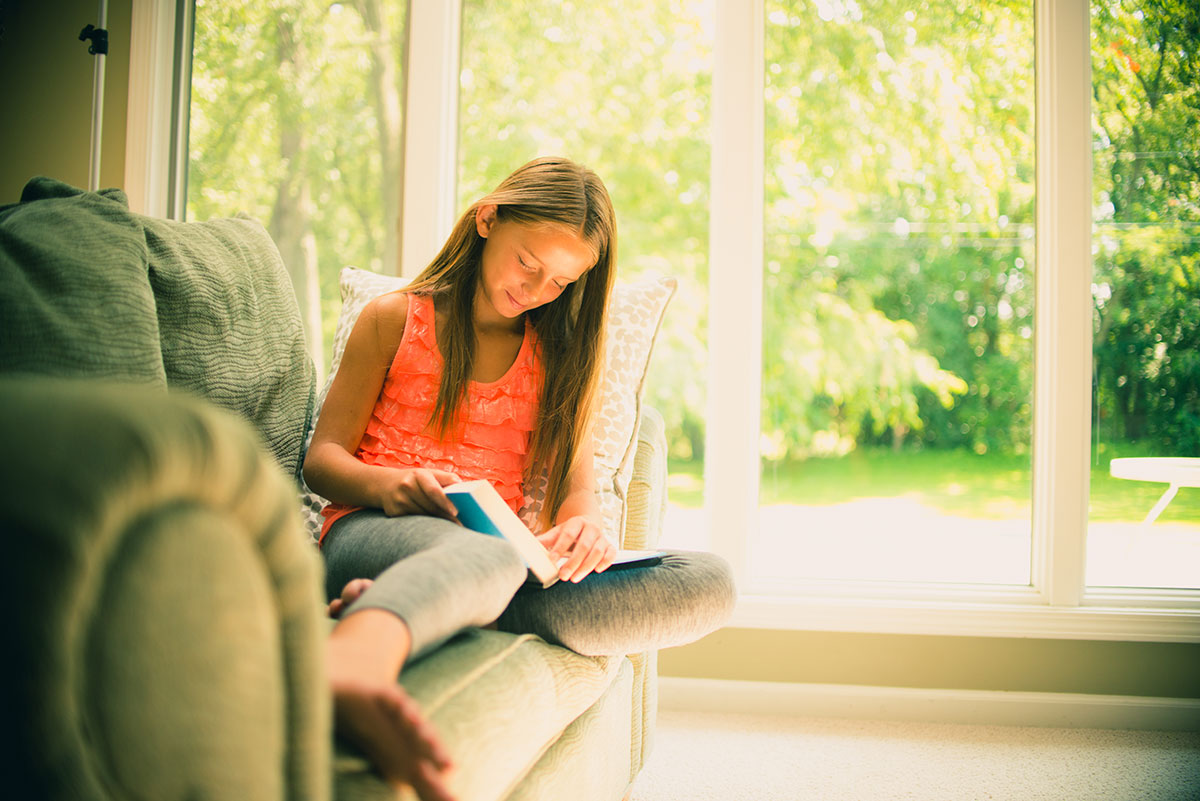 As an administrator, you're busy. That's why the ThinkStretch Summer Learning Program is a complete system – materials, awards, communications, and beyond. All you need to do is follow a few simple steps and we'll deliver the rest. Just watch the results. The system is designed to benefit every student, not just the ones who may need extra help.
ThinkStretch Summer Learning qualifies for Title I Family Engagement as well as Supplemental Curriculum funding streams.
Every ThinkStretch Summer Learning Program includes:
Grade specific summer workbooks
Parent Guides to Summer (English and Spanish available)
Achievement Medals
Family Engagement Night
Program Coordinator Materials
Grade specific summer workbook for every student
Summer workbooks are the backbone of the ThinkStretch Summer Learning Program and are available for Pre-K heading to Kindergarten through 7th Grade heading to 8th Grade. Each workbook contains 8 weekly lessons including:
Reading Log & Activity
Writing Activity
Math Skill and Concept Review
STEM Bonus Activity
Parent guides
The Parent Guide to Summer is sent home with every student. The guide gives parents the support they need to select "just right" books for their child, practice math at home, and have new adventures. The guide includes:
Answer keys for math review pages
Reading comprehension activities for all reading levels
Writing tips to support students
"Parents Share" for new summer ideas
Math games to play at home
Much more…
For even more parent support, including activities, experiments and parent tips for summer reading fun, we offer a FREE weekly summer e-newsletter that you can send directly to your parents or have parents sign up to receive.
SPANISH LANGUAGE AVAILABLE – La Guia para los Padres contains fully translated instructions for all student workbooks, in addition to the full contents of the english language Parent Guide to Summer.
Family engagement
Parents crave support over the summer to keep their students engaged in meaningful activities. ThinkStretch engages parents with four distinct touches – a Parent Education Night, the Parent Guide to Summer, the Summer Fun weekly e-Newsletter and the fall Award Ceremony.
Achievement medals and award ceremony
At the Fall Award Ceremony, students who complete their books receive a gold medal! Silver and bronze medals are awarded for partially completed work. Some schools opt to offer token rewards for bonus activity completion.
The Award Ceremony is a great incentive for the students to keep trying all summer. Surveyed teachers have reported that students find the medals a strong incentive to complete the program.
Program coordinator materials
Program Coordinators are the key to the success of the Summer Learning Program. The Program Coordinator is typically a motivated parent, school teacher or summer program staff. ThinkStretch provides a simple, yet comprehensive, set of materials to make implementing the Summer Learning Program a breeze.
The Program Coordinator Guide includes all materials and instructions for the key steps to a successful summer learning program, including:
Student Kick off Assembly
Parent Education Night
Book distribution and collection
eNewsletter Sign up
Summer Playground Sessions (optional)
Fall award ceremony
With easy to follow, step-by-step instructions, scripted presentations, posters and flyers, and simple order forms for books and medals, the Program Coordinator Guide has you covered! Plus, ThinkStretch offers electronic files for easy customization with your password protected online materials.
Online Summer Reading Challenge
The Summer Reading Challenge is an online way to encourage students and families to read over the summer by logging 20 minutes of reading five days a week. Each time a student logs 20 minutes they earn a raffle ticket for a prize drawing. Students can create their personal online logins and track their progress as they earn raffle tickets. Registration for the Summer Learning Challenge will be available May 15.
ThinkStretch also offers school and student specific reporting on reading minutes and comprehension activities completed. Our custom option offers you the ability to report on student reading minutes by school, classroom or grade level. You can also review the answers to the BrainGain questions by student. In addition, schools can create and customize a program that works best for your student population. If you're interested in adding the Summer Reading Challenge for your school, contact Jordyn Veard at jordyn@thinkstretch.com.